Greek Programming Board (GPB)

Mission Statement
The Greek Programming Board is a student organization comprised of members from all four Greek councils, committed to providing the Sorority & Fraternity Community with purposeful, beneficial, and educational events to further enhance the opportunities of Sorority & Fraternity students at the Ohio State University.
Program Funding Application
Come Partner with Us!
GPB can help provide funds to your organization!
The 2023-2024 Program Funding Application is now an online form. You can preview the form in the PDF located on the top right of this page.
Application Deadlines

Autumn 2023
Priority Programming deadline for fall: September 8
Regular deadline for fall: October 6
Travel Deadline: November 1

Spring 2024
Priority Programming Deadline for Spring: February 2
Regular deadline for spring: February 23
Travel Deadline April 1

For Funding Questions, please email Kacie Pappas.276@osu.edu
---
Greek Week 2023
Greek Week T-Shirts Philanthropic Fundraiser Now Live
Chapter members can purchase this year's Greek Week T-Shirt. Proceeds go to the Greek Week Philanthropy The Lunchbox Ohio, helping end childhood hunger in central Ohio.
Desgin by Ada Eng, Delta Phi Lambda Sorority, Inc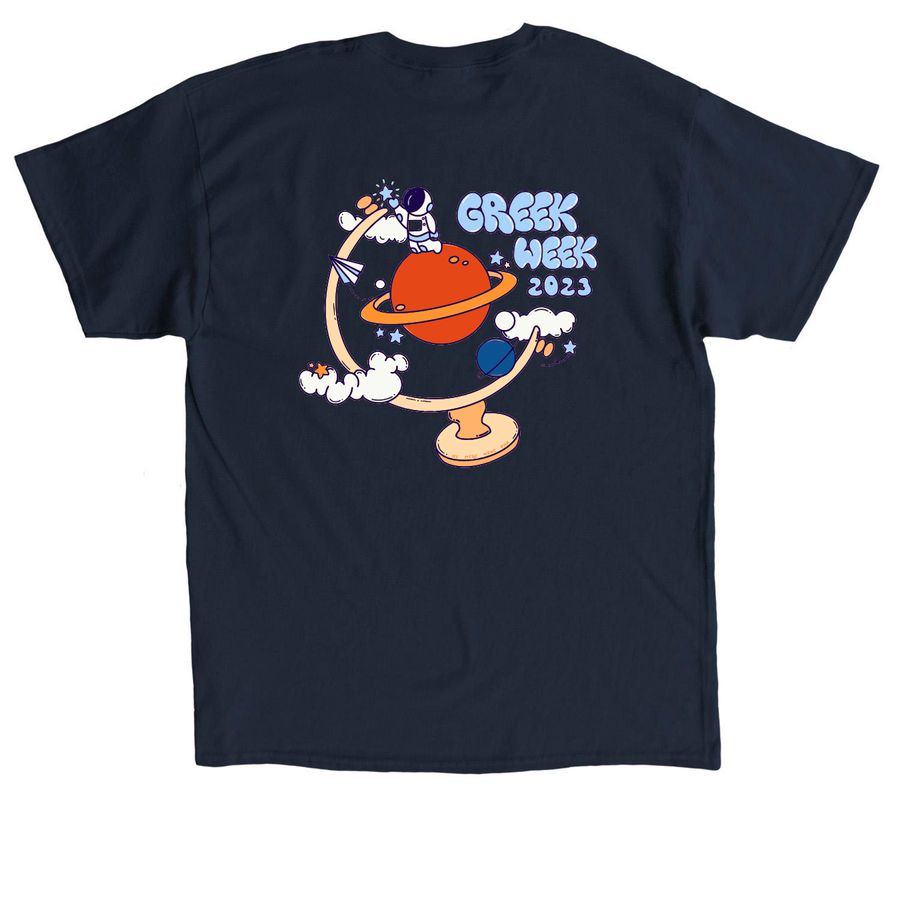 MGC Showcase
Join the Multicultural Greek Council as they showcase their organizations through different performances!
Date: 3/24
Time: 7:30 pm-9:30 pm
Location: Independence Hall 100
Contact: Hamzah Chaudhry (Chaudhry.93)
Volleyball Tournament
We are excited to host a volleyball tournament to kick off Greek Week! Teams will start with pool play that will lead to a single elimination tournament. Make sure to sign up for your teams early!
Date: 3/25
Time: 9:30am
Location: RPAC Upper Gym
Contact: Theresa Khuat (khuat.2)
Register Here: go.osu.edu/GW23Volleyball
NPHC: Buckeye Greek Leadership Institute (BGLI)
Sorority and Fraternity Life and Greek Programming Board and excited to host the first Buckeye Greek Leadership Institute weekend program for the NPHC community.
Program Overview:
"BGLI is our community's emerging leaders program. It provides a space for students to articulate their organizations needs as well as problems they see in their community. Together we can generate solutions and provide resources that will improve our community and allow our people to flourish. This condensed one-day program will be led by a professional facilitator and NPHC peer leaders.
Date: 3/26
Time: 11:00 am-3:00 pm
Location: Ohio Staters Traditions Room, Ohio Union
Contact: Kimmara Yarbrough.63@buckeyemail.osu.edu
Please Register by March 20th, 2023, Here

Attendance will count for 2 Member Development SOE Credits.
PHA & IFC New Member Panel
This event is for new members of PHA and IFC to get to know other people who joined this Spring. We will be hosting a panel of members from different organizations to answer a variety of questions about Greek Life. Snacks will be provided as well as drawings for prizes!
Date: 3/26
Time: 7-8pm
Location: Interfaith and Prayer Room
Contact: Mary Ghiotti (vpprog.osupha@gmail.com) and Luis Gayola Barros (gayolabarros.2)
Open Study Tables
Come study with us as we approach finals! Everyone is welcome to come and go as they please. We will be catering lunch as well, this will be a first come basis!
Date: 3/27
Time: 11am-4pm
Location: Curl Viewpoint
Contact: Theresa Khuat (khuat.2)
GPB Craft Night
Relax with us as we provide a night of creativity! We will have tote bags and Greek letters available to paint. This is a first come basis, so make sure to come early!
Date: 3/30
Time: 7-9pm
Location: Houston Grove Room
Contact: Theresa Khuat (khuat.2)
SFL at the Movies
Description: We are excited to be hosting a movie night! We will have two different screenings, Harry Potter and the Goblet of Fire and The Hangover! Snacks are not provided but can be purchased on site. Make sure to sign up to save your seat!
Date: 4/1
Time: 6 pm
Location: Gateway Movie Center
Contact: Theresa Khuat (khuat.2)
Register Here: go.osu.edu/GW23Movie
Variety Show
Date: April 2, 2023

Location: KEMBA Live!

Time: 6:00pm, Doors Open at 5:15pm

Get your Ticket Here: go.osu.edu/VarietyShow2023

There are three kinds of tickets. All Performers and general admission attendees need a ticket that will be scanned at the door.

OSU Student General Admission
Parent and Family Virtual Live Stream

The live stream will be professionally recorded by an AV company this year.

Variety Show Performer Ticket PROMO CODE NEEDED DO NOT PAY FOR THIS TICKET

Variety Show Captain/Chairs recieved a pomo code for preformers to use.
This year, the Greek Programming Board will be hosting an open talent category in addition to a large group dance category. Both catagories will be judged spereatly.
Talent Category
That's right! We are bringing the Variety back into Variety Show. This could be a lip-sync, a less intense small group dance number, music performance, magic act, etc.

Large Group Dance Category
Groups of 15 or more. Due to the size to the stage we suggest not going over 32-35 participants.

Chapter's can register to participate in both categories which will be scored separately.

Please know that all routines will need to be approved by Greek Programming Board. Rules and Regulation will be sent to registered folks in the upcoming weeks.
SFL Awards
Date: April 4, 2023

Location: Performance Hall, Ohio Union

Virtual Live Stream: Register Here

Doors Open Time: 6:45pm

Program Start: 7:15pm
Battleship
Description: We are hosting an extra event to end Greek Week! Come play battleship with us. Make sure to sign up using the link!
Date: 4/6
Time: 8:00 pm-10:00 pm
Location: RPAC Aquatic Center
Contact: Theresa Khuat (khuat.2)
Register Here: go.osu.edu/GW23Battleship